COWBOY ACTION SHOOTING
 with the
Sandusky County Regulators
Come have some fun at the little town of Stoney Bottom!
SUMMARY AND COURSE OF FIRE: At least 6 timed scenarios are used at every event.  A normal stage would consist of 1-5 pistol targets, 1-5 rifle targets, and 2-6  shotgun targets.   Each stage will vary according to the scenario.  Each miss will add 5 seconds to your time.   If you shoot the scenario out of order you will be penalized 10 seconds.  If you hit a bonus target your time will be decreased by 10 seconds.   Shotgun targets are shot until knocked down.  All SASS (Single Action Shooting Society) rules apply.
EQUIPMENT AND DRESS:  Eye and ear protection, 2 single-action pistols in 32-20 caliber or larger, 1 lever-action or pump-action rifle in a pistol caliber of 25-20 caliber or larger, 1 side-by-side shotgun or pre-1899 pump or lever-action shotgun (no automatic ejectors), period-appropriate holster and shotgun belt.  
Ammunition: 60 rounds pistol, 60 rounds rifle (lead bullets only, no gas checks, magnums or jacketed), 25+ rounds shotgun (low velocity) #5 lead shot or smaller.
Must dress in Cowboy attire – for more details regarding equipment, attire and shooting categories please view the SASS website at 

www.sassnet.com
WHEN: Saturdays, 2nd of each month (except September), April through November.  Registration is 7:30am.-9:30am.   Breakfast is served  beginning at 7:45am for a small fee.  Side shoot begins at 8:30 on the range.  Mandatory safety meeting at 9:45am on the range with the main match immediately following.  We shoot 3 stages, break for lunch and shoot the remaining 3 stages.                 
2023 SCHEDULE:
April 8, May 13, June 10, July ,8  August 12,
September 8/9/10 (special 3-day shoot), October 14 ,
November 11.
September 3-day Registration Form
COST:  $15.00, Young Guns 17 and under free, must be accompanied by an adult.  Special pricing for the September 3-day shoot.
CONTACT:r  Doug VanSickle,  badfinger66@gmail.com OR 419-205-0114 
This event closes  COWBOY ACTION RANGES along with the 300m and the 500yd
DIRECTIONS BY WAY OF THE TURNPIKE:  Leave the turnpike at exit 81. Turn left onto SR 51. Cross over   SR 20 onto County Road 66. Take County Road 66 to the stop sign. Turn left onto SR 600. Continue on SR  600 for about 1.5 miles. The Sandusky County Sportsmen's Club will be on the left. 
Camping is available (no hookups).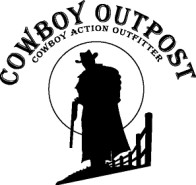 Need some bullets, contact Hank Williams from Center Fire Bullet Casting at 419-541-1001.
Please remember to send in your 3-day application by August 31st. Thank you!
Cowboy pictures are now posted at www.ourcowboys.or